On this International Women's Day, Football New Brunswick would like to recognize a few women who are making big impacts for our organization. Whether it be a coach, GM, board member, president or sometimes all of the above we are lucky to have these great leaders and role models in our organization!
A special thank you to all the other women in our Football New Brunswick family who work tirelessly to better our sport

#IWD2023 #InternationalWomensDay #EmbraceEquity

Trina Graves – U18 Girls Provincial Team Coach
I have been involved in Women's Tackle Football since 2007 when I joined the Saint John Storm of the MWFL, and the years between have been full.
In the 15 years of playing for Saint John Storm, I was also able to coach four seasons with the NB Fundy Minor Jr. Girls program, represent our province twice at nationals, and country four times on the world stage.
The shift to coaching began in 2020 when I joined the Valley Razors, one of our local MFL teams; expanded to the KVHS Blue Knights this past season and will be Defensive Assistant for our U18 Women's Team New Brunswick this summer in Ottawa.
Playing history:
Saint John Storm 2007-2022
Team Atlantic 2012
Team New Brunswick 2016
Red/White game: Team Canada Selection camp 2022
Team Canada 2010, 2013, 2017, 2022
Coaching History
U18 Women's National team – Defensive Assistant – Tournament in Ottawa July 2023
Fundy Minor Junior Girls – 2010/ 2011/ 2014/ 2015
Dline coach: Senior Men's Valley Razors 2020-Present
Dline coach: KVHS Varsity Blue Knights 2022-Present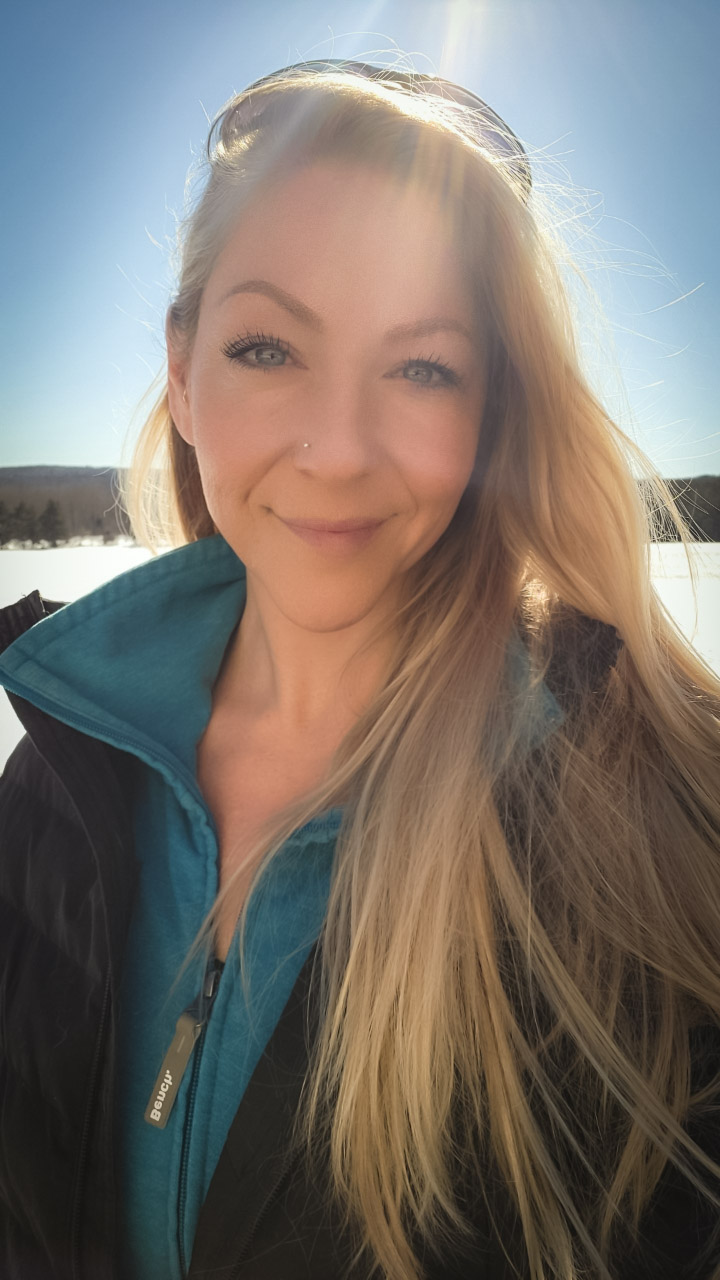 Lisa HArlow – President Football NB
Lisa has been involved in the sport of football for 27 years as a player, coach, official and administrator. She is still an active player for the Saint John Storm and has played in the Maritime Women's Football League for 20 years!
She was part of the first National Women's Team in 2010 and helped start the Varsity girls Tackle League.
She has held several titles on boards and is currently the President of Football New Brunswick.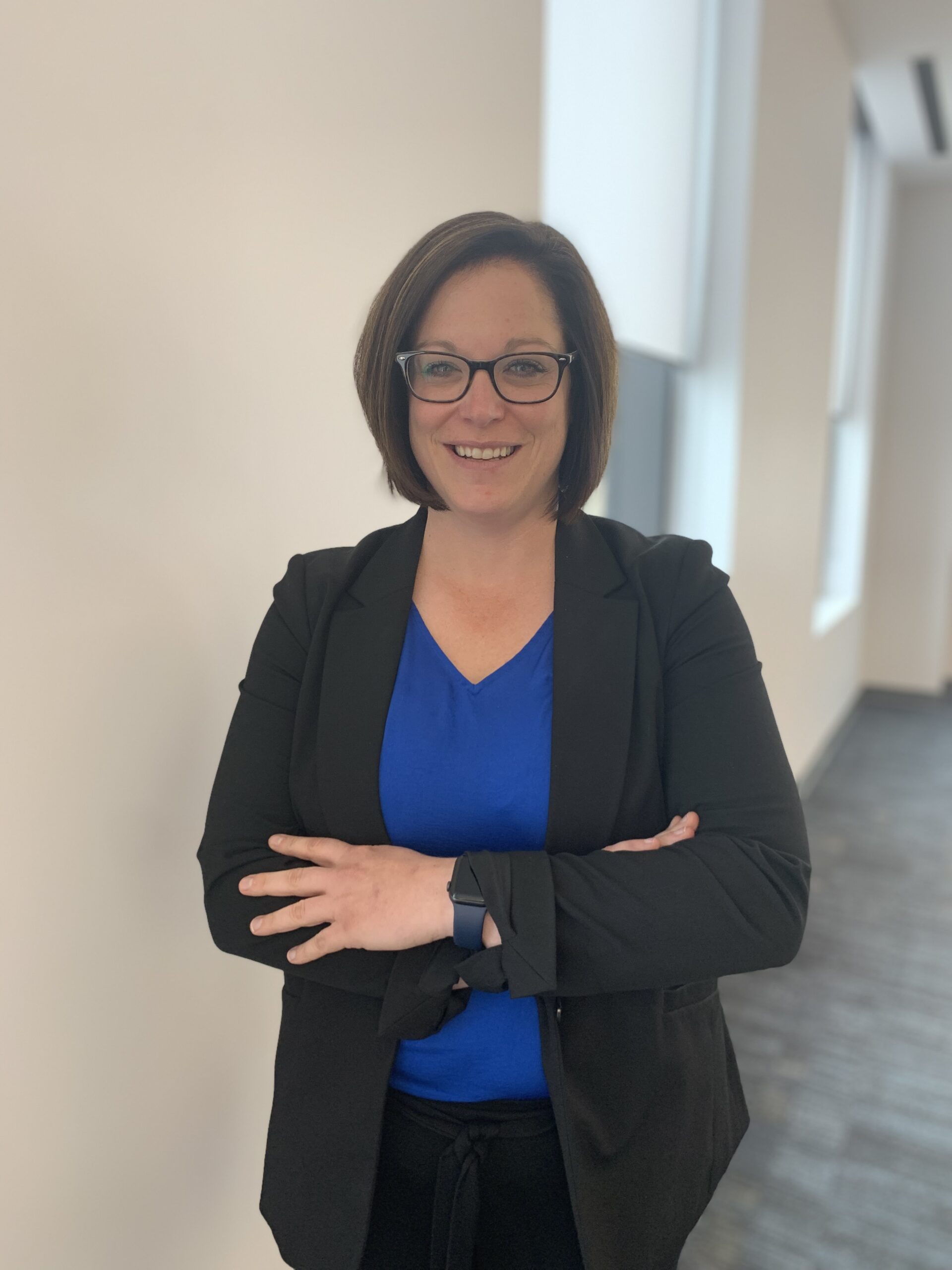 "Football has been a part of my life from a young age, having grown up during the days of football being a male dominant sport – it is incredible to see the growth of women's and girls football. Football is a game for everyone and provides you with life skills both on and off the field. As the leader of Football in New Brunswick, it is about the development and offering of programs, pathways, and experiences for ALL."

Lisa Harlow, President of Football New Brunswick
Melissa McNamee – PResident, FMFA
Melissa was recently voted as the new President of Fundy Minor Football.
Melissa has a long history of volunteering in football with her husband Scott and three boys Brayden, Logan and Connor.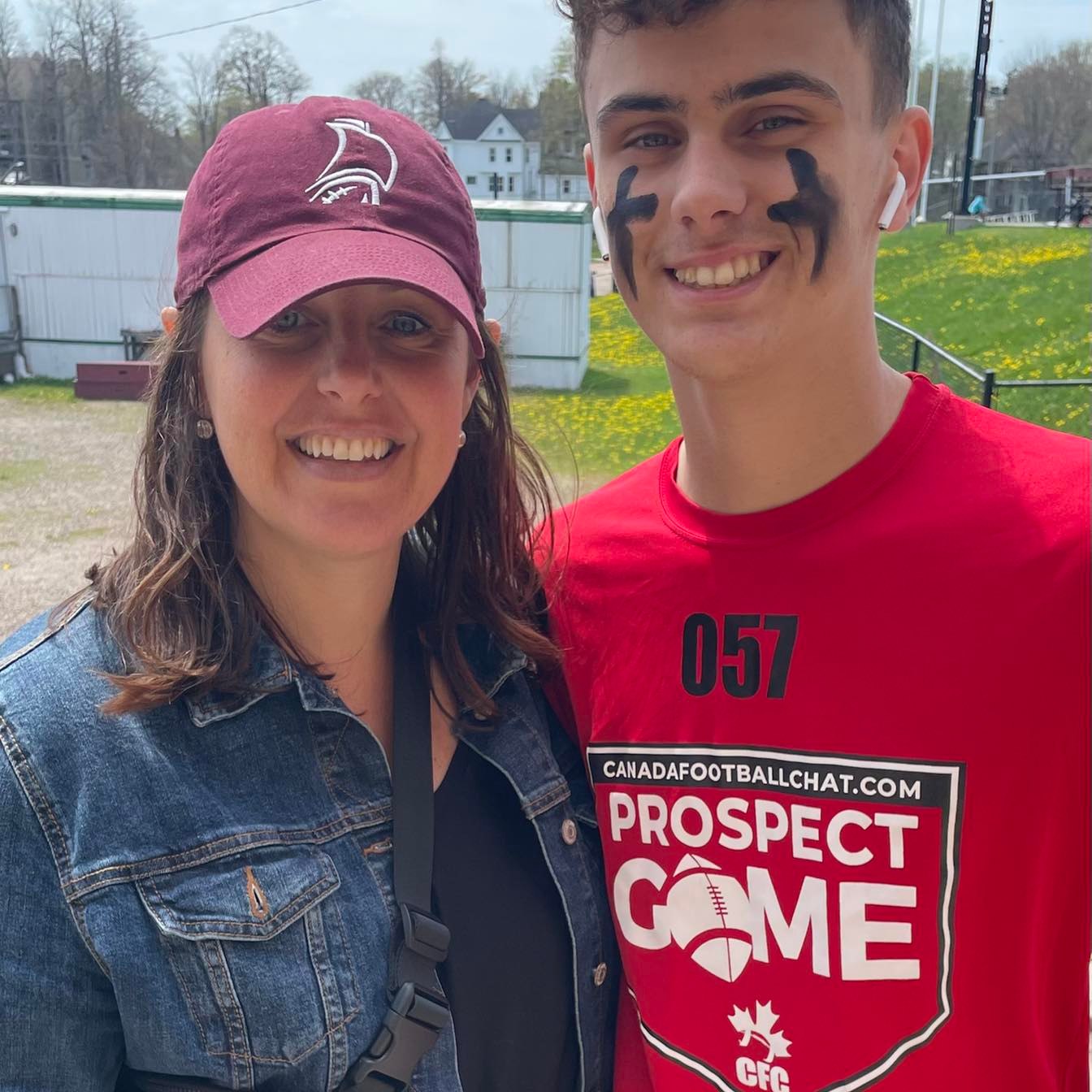 Carron Moore – President, GMFA and U18 Girls Team GM
I became involved in football in New Brunswick when my son signed up with the GMFA in the fall of 2017. I signed up as a coach because it helped pass the time while I was hanging out at the field. I rediscovered a love for the sport and have stayed involved with minor football since that day!
I was, and continue to be a coach, and signed up as a GMFA board member in 2019. I was given the opportunity to participate as a player in April of 2021 with the Moncton Vipers – at 55 years old – 41 years after I was told 'girls don't play football' and denied a spot on my high school team!
In March of 2022, I was voted in as the first female President of the GMFA, and was honored to be selected as the GM for the first ever, U18 Female 6-a-side full tackle football team that travelled to Regina in the summer of 2022. The team won a bronze medal at the national tournament, and I am privileged to be the GM for the team again this year, where we hope to achieve gold!
I still love this sport, and will continue to give back to the football community in as many ways as I can.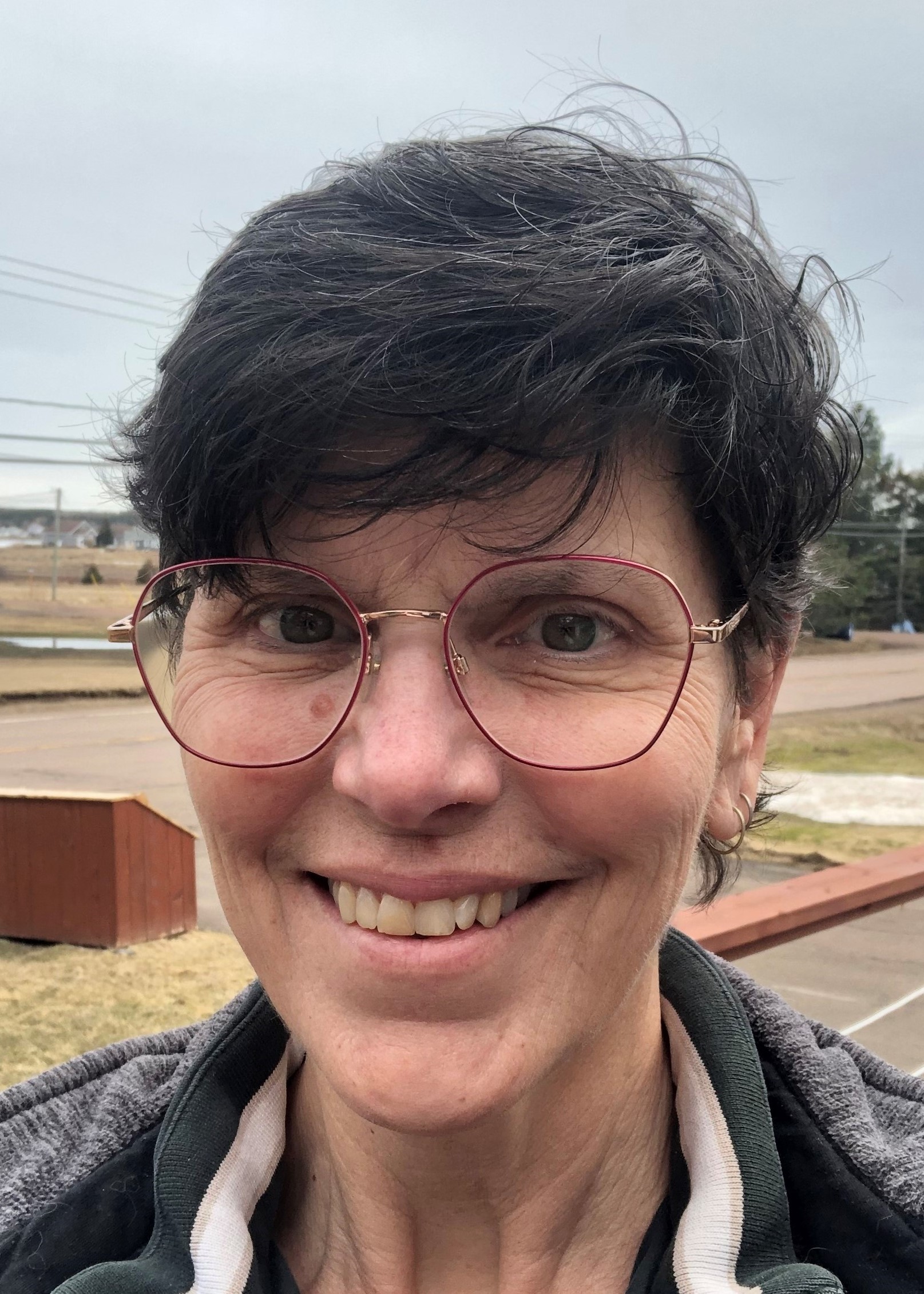 Jen Oliver-Brown – Board Member Football NB
I have been fortunate to have been involved in the football community for the past decade and it has truly shaped my life as a young professional. I have been given countless opportunities to represent women in football as a player, as a coach, to represent my province, and most recently as a board member of Football New Brunswick. Traditionally Football has always been a male dominated sport, but as our province has continued to grow women's Football, we are seeing that gap close. Football is an inclusive sport and there is a place on our field for any female wanting to join us.
I am so proud to be an outside linebacker for the Saint John Storm and an Offensive Assistant for the U18 Women's Provincial team.
Our future, as women in football, is bright in our province!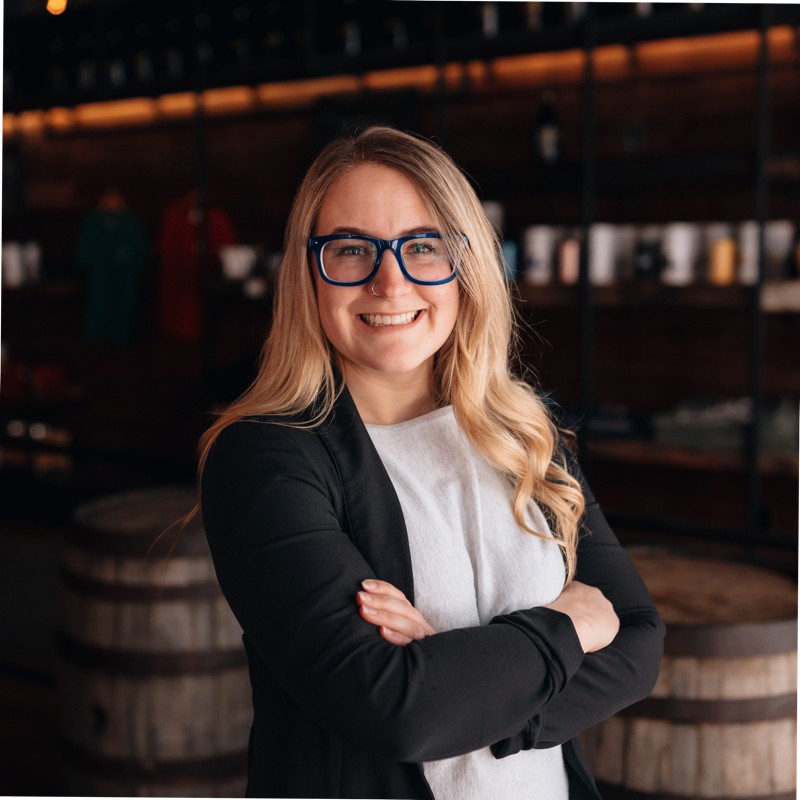 ROBYN RICHARDSON – Secretary, Football NB
I began playing football in 2008 for the newly created Junior Girls league (now Varsity Girls) in Saint John. I was able to continue my playing career by moving up to the Maritime Women's Football League with the Saint John Storm from 2011-2022. Women's football has given me many opportunities to make connections with female athletes throughout the Maritimes as well as across Canada during national tournaments in 2012 & 2016.
Despite taking time away from the field this year, I'm able to stay involved in the sport by volunteering as the secretary for Football NB.
Women's football has developed so much in the time I've been involved & I look forward to seeing it continue.