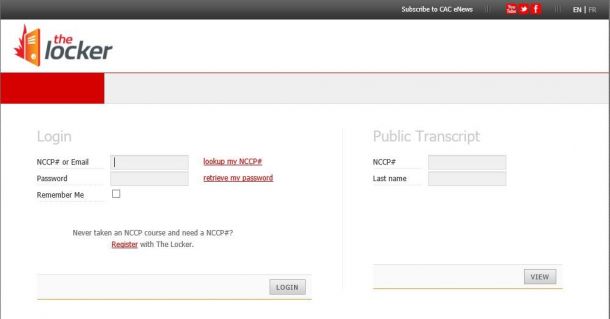 Step 2 (A)
If you have taken NCCP coaching course before (in any sport):
Enter your NCCP# OR your email address and password.
Note: if you can't remember this information use the help options provided

Step 2 (B)
If you have NOT taken an NCCP coaching course before:
a: Click the "Register" link at the bottom of the page
b: You will be taken to a "Welcome" page, please read information carefully and click "Continue with new registration"
Registration information will appear on the right side of the screen (shown below). Please complete all applicable information and click "Register"
Once you have registered, you will be emailed your log in information. Refer to Step 2A to log in.
1: Profile
You may view and update personal information.

Change of address, email or password etc.

Set preferences
View any purchases you have made
View any E-Learning modules you have taken ie. Making Headway, Making Ethical Decisions
2: Certification
View all of your certifications from all sports
3: Card
View NCCP card that contains your name, NCCP # and date of issue
4: Delivery
If you led any coaching events, they would be listed here
5: Pathways
Select any sport and see the pathways to become a certified coach.
6: ELearning
There are many online course you may take to improve your coaching development. Some have a cost and others are offered for free.
Making Head Way in Football is offered online as shown below and is offered for free!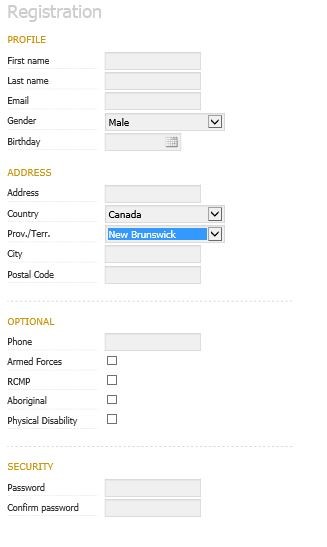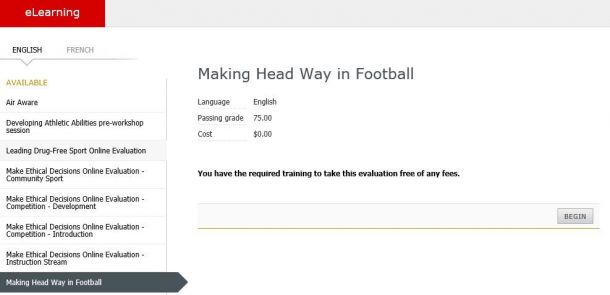 Step 4: Registering for a coaching course
1: In the Calendar select the month, year and sport (such as tackle football, shown below)
2: Any registered NCCP coaching events for the month and sport selected will appear on the Calendar
3: The events are also shown on the right side of the page. To register for an event click the clinic on the right side of the page.
4: View the event information
5: See the location of the event on a map and get directions
6: Register for the event.
7: Return to the Calendar to search other clinics