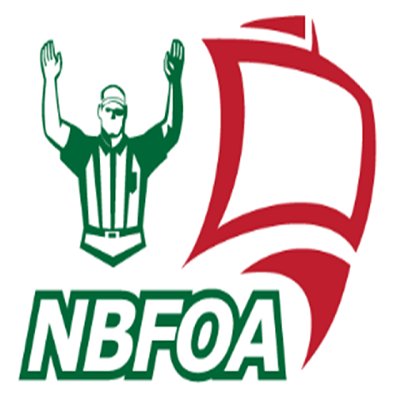 Officials Associations
New Brunswick Officials Association (NBFOA)
Click here to access the New Brunswick Football Officials Association (NBFOA) webpage
UPCOMING OFFICIALS CLINICS
Level 1 Clinic – May 15 & 16, 7-9:30pm in the GMFA Building at Rocky Stone
Contact [email protected] if you have questions or are interested by May 14th
Canadian Football Officials Associations
The Canadian Football Officials Association was chartered in 1969 at a meeting of amateur football officials in Montréal. From its beginning the CFOA consisted of amateur football officials associations from across Canada. Jack Gurney, in the position of Executive Secretary, was the lone executive officer and managed to hold the association together until 1978 when he advised that the workload was simply too great for one individual.
At the CFOA National Clinic, held in Hamilton in 1978, a regional directorship was established. Five Directors were selected by regional consensus to represent Alberta/British Columbia, Saskatchewan/Manitoba, Ontario, Québec, and the Atlantic Provinces. In addition, the Editor of the Rule Book, Jack Gurney, was appointed to the Executive in an advisor capacity. The CFOA constitution authorizes the Directors to elect from among themselves, the CFOA President, the Secretary-Treasurer and three Vice-Presidents with specified responsibilities.
Amateur Football Officials Associations join the CFOA on a volunteer basis. Individual membership in areas where no association exists is acceptable.

Click here to access the Canadian Football Officials Association website.